Best of DWP Fanfiction
next entry »
Aug. 4th, 2008 | 12:12 am
location: Leather chair
mood: chipper
music: classical

After reading through all the Miranda/Andy femmeslash I could find on Fanfiction.net, I'm turned my gaze toward LiveJournal. I've been quiet impressed.
The Top, so far.
1)
"Trouble with Coffee"
by 2demented_muses.
(
Rate M for mature)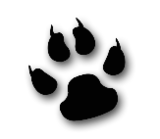 Very impressed with this fic. I couldnt stop reading it. Best presentation of the characters from the movie I have seen so far. I absolutely adore how Andrea chases after Miranda, and how their relationship and trials in life. I love the end. You'll have to read this fic to find out. While some parts are if-y and you can get lost in some sequences, this is my favorite so far. Click the "
paws print
" above to go to the page.
2)
"Keeping up Appearences"
by Smartyshortie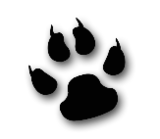 What happens when Andrea is sent to write an article on Miranda's next party? Beside the fact that the two are harboring feelings for each other? Another of my favorite that I have found on the site so far. Although I didn't quiet like the softer spin on Miranda's personality, this fic is still extremely well written and amazing. Click the "
print
" the link to the page.
3)
"What's Missing From Her Life."
by jesi76082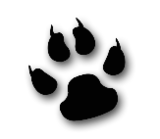 A fic I found just today, and is unfinished so far. The author is active though, so no worrying that the story will be left to gather dust. What happens when Miranda cannot function with Andrea? Although the needy spin on Miranda is not exaclty to my liking, I'm still hooked to waiting for updates and to read what will happen next. There are eight instatements so far, so click the "
print
" to read more. This author also has one other 'MirAndy" fic that is quiet humorous.
I'm sure I will find more fics as I search though what LiveJournal has to offer. If you have any fics that I haven't mentioned that you think I should, pass me a link. I do love a good read. :D
Until next time, watch the "Paw."
Paw


That's all.
Comments {4}